Plastic Materials for Industrial
Machinery Webinar

Overview
This recorded webinar is intended for machinery designers and engineers who wish to develop additional expertise with plastic material selection and plastic part design.
Webinar topics include:
The basics of plastic material selection (UHMW, nylon, acetal, and polycarbonate)
Advanced materials for challenging friction and wear applications
(lubricated PET, bearing grade PEEK, LubX® C, and Fluorosint)
Metal detectable and X-ray detectable plastics
Plastics that resist cleaning chemicals
Plastics for high temperature applications
FDA compliant plastics
Part geometry tips for successful plastic part design
---
Presented by Dr. Keith Hechtel, DBA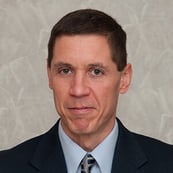 Dr. Keith Hechtel is Senior Director of Business Development for Curbell Plastics, Inc., based in Orchard Park, NY. Dr. Hechtel has a Bachelor of Science Degree in Geology, a Master of Science degree in Industrial Technology, a Doctor of Business Administration degree, and over 30 years of plastics industry experience.

Much of his work involves helping companies to identify plastic materials that can be used to replace metal components in order to achieve quality improvements and cost savings. Dr. Hechtel is a recognized speaker on plastic materials and plastic part design. He has conducted numerous presentations for engineers, designers, and fabricators in both industrial and academic settings.
---
Curbell Plastics is a leading supplier of plastic sheet, rod, tube, and film materials as well as adhesives and tapes to a wide range of industries including conveyor manufacturers, food processing equipment producers, and pharmaceutical machinery manufacturers. Headquartered in Orchard Park, NY, Curbell has 21 stocking locations throughout the United States.